Increase Your Home's Beauty & Energy Efficiency With New Siding
Your home's siding plays an integral part in protecting your structure from the elements, but it's also what gives your property its curb appeal. Siding can also influence your home's energy efficiency. If your siding is faded, outdated or showing signs of wear, consider replacing it with our team at Top Rung Construction. We work with leading siding manufacturers, including fiber cement siding from James Hardie®, to offer materials that improve and protect your home.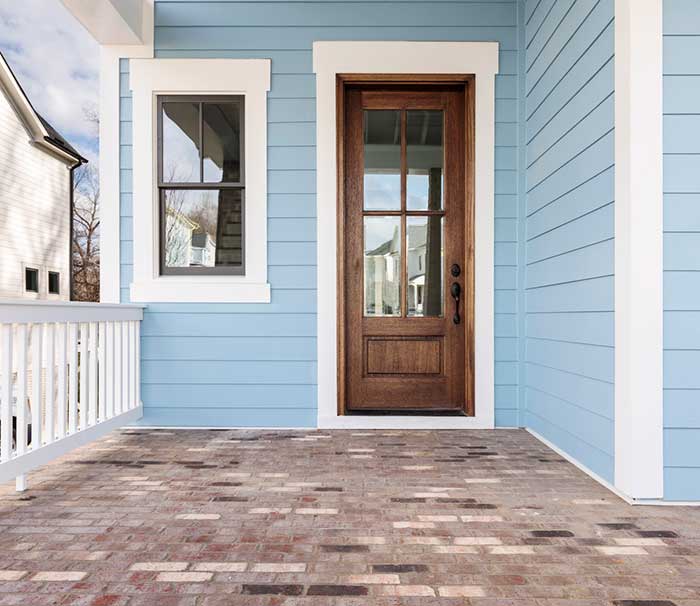 Signs It's Time to Invest in New Siding
If your siding is discolored, cracked, sagging, rotting or you're seeing evidence of pests or mold, it could be time to consider new siding. Top Rung's siding professionals can thoroughly inspect your home's exterior to determine if your siding needs to be replaced.
Benefits of Siding Replacement
There are many benefits to updating your home's siding. Getting new siding can:
Improve energy efficiency. Siding helps insulate your home and keeps the elements out, which can be influential when it comes to your energy bills.
Boost curb appeal. New siding can give your home a fresh look like nothing else can!
Increase property value. Homeowners who invest in new siding can see an increase in property value, which can be especially helpful if you're considering selling your home in the future.
Give you the chance to get what you really want. If you bought your home as-is, you may not be crazy about the siding material, color or quality. Replacing the siding gives you the chance to invest in what you really want, whether you love the look of board-and-batten siding or have your heart set on fiber cement.
Find Out More During a Free Estimate!
Get a free estimate for professional siding installation by calling Top Rung Construction at (253) 893-1101. Or, you can use our online contact form to let us know how we can reach you to schedule a consultation!