Professional Deck & Patio Construction
Since 2006, Top Rung Construction has helped homeowners in the Seattle area create gorgeous, functional outdoor structures for their homes. We're not only experienced deck builders, we can also assist with patio construction.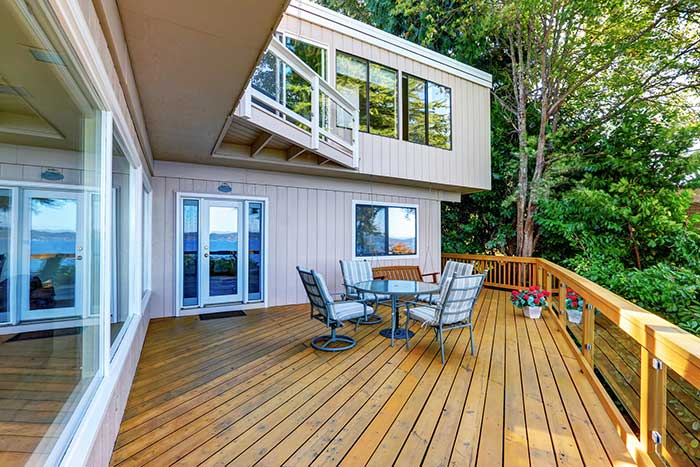 As an accredited and A+ rated business with the Better Business Bureau, our team focuses on delivering the expertise, professionalism and courtesy you want when having a contractor work on your property. If you're considering investing in an outdoor structure, we can help you weigh the pros and cons to decide on the perfect placement for your new deck or patio.
Why Invest in an Outdoor Structure?
An outdoor structure gives you a space to enjoy your property more by essentially expanding your living space into the outdoors. Decks and patios can be the perfect space for entertaining, as well as a place to relax and enjoy the weather. Outdoor structures can also enhance the appearance and value of your home.
Professional deck and patio construction gives you the chance to customize the space to meet your needs. Whether you're looking for a large patio for entertaining or a small deck off your master bedroom, Top Rung Construction can help you create the best outdoor structure to suit your property.
We will handle every phase of the construction process and make every effort to minimize our presence, meaning you can stress less about your new deck or patio and simply enjoy the result when it's done!
Schedule an Estimate With Our Patio & Deck Builders Today!
Ready to build a new outdoor structure? Get a complimentary estimate with the patio and deck builders at Top Rung Construction. Call us at (253) 893-1101 to schedule your consultation or fill out our contact form to let us know how we can reach you and we'll be in touch soon!