Let Our Professional Deck Builders Install a New Deck
Are you considering adding a new deck onto your home, or does your existing deck need to be replaced? If so, the professional deck builders at Top Rung Construction can help. We will work with you to design and build a beautiful, low-maintenance deck, whether you're looking for a small deck off your home or a large, entertaining-worthy space.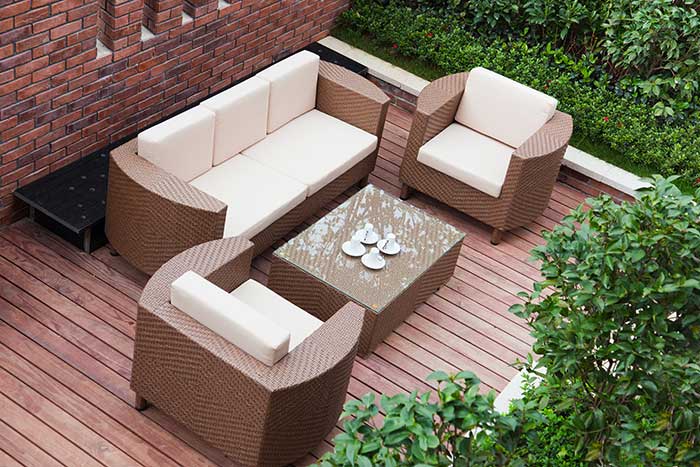 Our Better Business Bureau Accredited and A+ rated team will handle each phase of the deck construction process for a stress-free experience.
Benefits of Adding a Deck
Decks not only increase the appeal of your outdoor space and your home, they provide more room for you to do the things you love. Adding a deck onto your home means you can:
Add more livable space to your home. With a deck, you can essentially add square footage to your home which can be an extension of your indoor living space. Decks are perfect for relaxing, entertaining and enjoying your property to the fullest.
Increase property value. Decks can increase property value, whether you're planning on staying in your home forever or hope to sell in the future. Buyers love to see a well-built deck!
Enjoy the outdoors without leaving the house. A deck allows you to take advantage of your outdoor space without leaving the comforts of home. Decks are the perfect spot to watch the sunset, read a book, spend time with family or even enjoy a meal.
Our team will educate you on available decking materials and work with you to create the perfect design for a gorgeous, functional new deck.
Your Estimate With Us Is Free!
Find out what a deck can do for your home by getting a complimentary estimate with the deck builders at Top Rung Construction. Call us at (253) 893-1101 or submit our contact form to request your free quote today!