We'll Build a New Patio for Your Home
Could your yard benefit from a patio? A patio can help you transform the look and function of your yard with usable space everyone can enjoy. Top Rung Construction offers professional patio construction services for homeowners.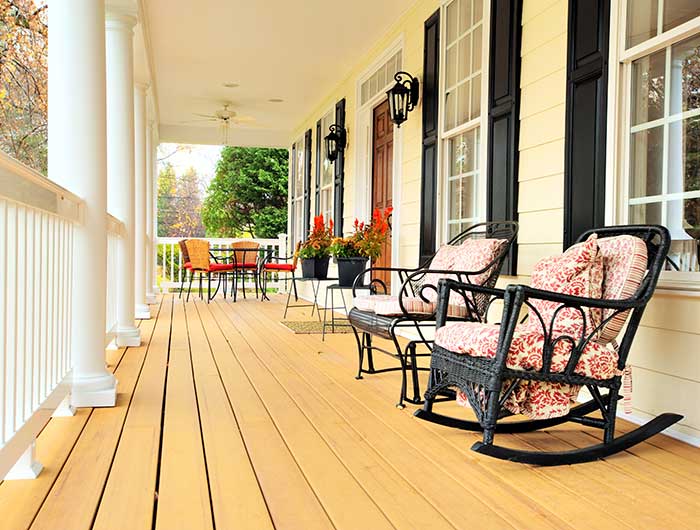 Whether you are considering concrete, brick, flagstone or pavers, our team can help you decide on the right material for your new patio. If it's time for a patio makeover or to install a new patio, our team delivers on the expert service, selection and installation you need for professional patio construction.
Why Consider a Patio
A patio can dramatically transform your outdoor living area. You may consider a patio for your home if you want to:
Make outdoor entertaining easy. Entertaining outdoors is great, but not everyone wants to be sitting in the grass during a party. Having a spacious patio that's protected from the sun can make outdoor entertaining simple and fun.
Boost your home's curb appeal. A custom patio on the front, side or back of your home can boost its curb appeal and make it stand out.
Enhance your yard. A new patio allows you to take advantage of other features to enhance your outdoor space, including a fire pit, outdoor kitchen or bar.
Increase accessible outdoor space. Accessibility is an important feature for some homeowners when it comes to their outdoor area, and patios can make the outdoors more accessible for those with mobility concerns.
Adding a patio to your home can also boost property value. When you work with Top Rung Construction, we make installing a new patio simple and stress-free!
Get an Estimate for Patio Construction
If you're considering a new patio for your home in the Seattle area, request a free estimate with Top Rung Construction today by calling (253) 893-1101. You can also fill out our contact form online and we'll be back in touch soon!